Scouts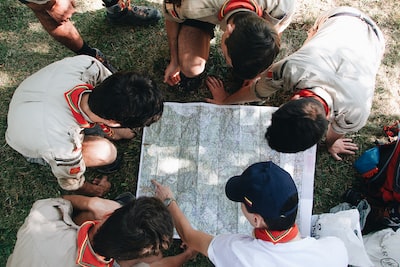 Scouts (BSA)
Since 1910 the Boy Scouts of America has grown to be one of the largest youth organizations in the United States. Youth are trained in responsible citizenship, character development, and self-reliance through participation in a wide range of outdoor activities, and educational programs. A local troop meets at FCC Garland on the first Thursday of each month at 6:30 pm.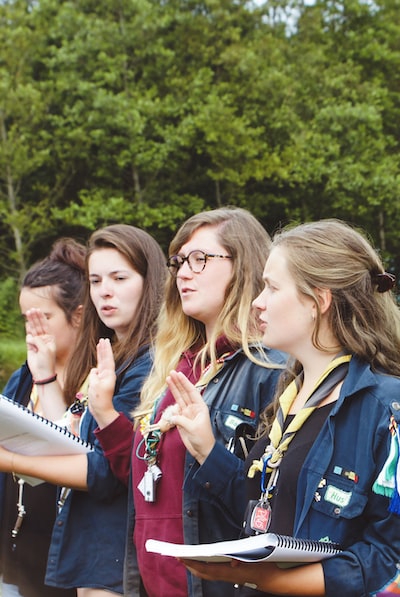 Girl Scouts
The Girl Scouts of Northeast Texas, and Service Unit 143 appreciates First Christian Church Garland providing a meeting place for Girl Scout troops, Service Unit meetings, and other activities. The Church has provided spaces for activity like World Thinking Day, so girls can learn about Girl Scouts and Girl Guides from other countries. The girls also had a fun time with a Grand Prix race. The girls carved their cars from a block of wood, decorated them, and raced the cars. This summer some of the girls went on a Summer Museum Hop by visiting different museums.
Girl Scouts have a goal of building girls of Courage, Confidence, and Character who make the world a better place. Girls, in school from K to 12, are welcome to join Girl Scouts by contacting Girl Scouts of Northeast Texas, 972-349-2400, or Service Unit Manager, Jennifer Williams, 214-780-6535.
Guidelines for Scout Meetings
Scout meetings must be approved, then placed on the church calendar. All meeting attendees must adhere to guidelines for the safety of all people who use and work in the church building.
The leader(s) of the Scout Meeting is responsible for ensuring all attendees follow the guidelines.
All Scout Meeting Attendees
If you are ill, have fever, or have been ill, please do not attend Scout meetings.

Entry to the church will only be available through the Ave A doors for a meeting.

Upon arrival – no one should be let into the church building unless known to be a member of the Scout group.

Do not allow someone to follow in behind you.

The code to the church building should not be given to Scout meeting attendees. Have someone at the Avenue A entrance to let Scout meeting attendees into the building.

Scouts should only go into their designated meeting rooms. Please do not go to other areas of the church.

Restrooms are limited to the restrooms in the hallway close to the Fellowship Hall.

If the furniture is moved for a Scout meeting, please return it to the original configuration.

The kitchen can be used for Scout meetings. Troops must bring their own food, drink, and paper products. The kitchen and Fellowship Hall must be thoroughly cleaned at the end of your meeting. Take all items that you bring back out with you when you leave.

Scout Leaders are responsible for the cleaning of all rooms used.

It is our intention to have a church member available on meeting nights.
Contact the church offiice to find out more information.