Quilters Ministry
"He

avenly Father, may the work of our hands be pleasing in your sight and used to show others warmth of the body as well as warmth of the Spirit.

Amen."
- Quilters Prayer
The primary purpose of the quilting ministry is to produce quilts to benefit non-profit service organizations. As a ministry we also join in fellowship as each of us has discovered new friends and strengthened our bonds to the members of this ministry. It is an affirmation of our faith in God and our belief in God's power to comfort, strengthen and heal. Timothy 6:18 tells us we should be rich in good works and generous to those in need, always being ready to share with others. Therefore, our quilts cannot be purchased, but are given as gifts. It is our prayer that the recipients of these quilts will experience God's love and comfort.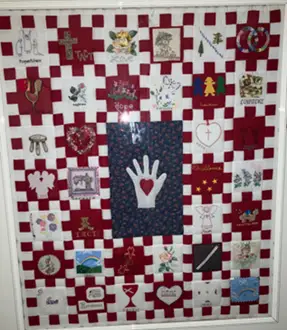 The quilts themselves reflect the caring and giving hands that make them. A variety of themes are used, some have patriotic themes, some are hobby and fun related, while not all are perfect, as none of us are, they are all still beautiful and unique as we all are. A quilt is the physical representation of the biblical principle, love thy neighbor. They are the visible, tangible evidence of faith in God, faith in love, and faith in prayer. But most importantly, they are also a symbol of our faith in one another.
All skill levels are welcome and needed. None of us are master quilters. Can't quilt or sew? We will teach you. An expert quilter? Great – we are always open to new ideas. Our quilters are as diverse as the fabrics we quilt together, coming together to share the creativity of quilting and love of sharing talents for worthy causes.
Quilters meet bi-weekly or monthly to quilt. We work on our own projects as well as community quilts for a variety of needs. Both meeting times are open to persons of all faiths who are interested in quilting.
Please contact us before joining a quilting meeting for the first time so you know what to expect, and we know to expect you as we do occasionally cancel our meeting.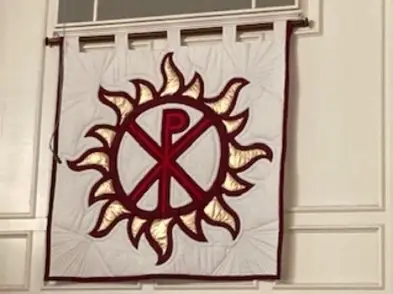 Come Join Us!
The Quilters meet every 2nd & 4th Wednesday mornings beginning at 9:00 am, September to May, in Room 201. If you would you like to learn more about this ministry, please contact Brenda Crosthwaite, via the church office.
Sew Sisters Charity Quilting meet on the second Monday of each month beginning at 10:00 am until 2:00 pm in Room 201. If you would you like to learn more about this ministry, please contact Pam Preskitt, via the church office.
Quilts are given to: Jonathan's Place - Foster Care and Foster-to-Adopt children in North Texas area, and the Garland ISD Infant Center which supports students in high school who have newborn babies.

Both meetings are at First Christian Church Garland. Both groups produce quilts to benefit non-profit service organizations. Quilts can be used as warm bedding, simple tents, or floor coverings. Each one reflects God's loving presence in a world rife with suffering.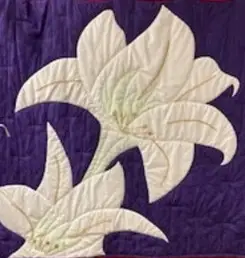 History
The Quilters Ministry has a long and cherished history of reaching out with God's love and His word to those in need. In the past 30+ years, hundreds of quilts have been donated to various non-profit organizations including Garland Memorial Hospital, Presbyterian Children's Home and Services, and Journey of Hope, to name a few.
The Quilting Ministry at First Christian Church Garland was founded by Mary Helen Shelley in the late 80's or early 90's when a few quilters recognized the need to have a place to meet and share in time and talents.
In addition to making quilts to give away, First Christian Church Quilting Ministry has taken on special projects, such as in 1993 the creation of the Christmas and Easter Banners that hang in the sanctuary during these special worship events.




The church has a designated fund account for the Quilting Ministry. Funds contributed to this account are used to reimburse quilters for the cost of supplies such as fabric and batting used for our Quilts. Donations of new cotton material, quilt tops or batting are welcomed.